Three floating bright orange shipping containers have gained notoriety in New Zealand.
The three containers, which were empty, were blown into the harbour in winds in excess of 100km/h.
Harbourmaster Mike Pryce commented "I can't remember the last time, I think last time two blew off a container ship, but I can't recall them blowing into the harbour off the wharf before."
The two forty foot containers and one twenty foot container were rounded up by Centerpoint Tugs and Maritime Police.
A quick thinking individual was quick to register the Twitter account @roguecontainers, tracking the mishap with well timed humour – all taken from the shipping containers point of view.
Here are some of our favourite tweets:
1.
Don't make us go back. We're just numbers to them. #FreetheCentreportThree
2.
WgtnRogueContainers @RogueContainers · Mar 5
Is that a fat joke? "@paulsgrover: Pilot boat now has third container – hope the rope holds. "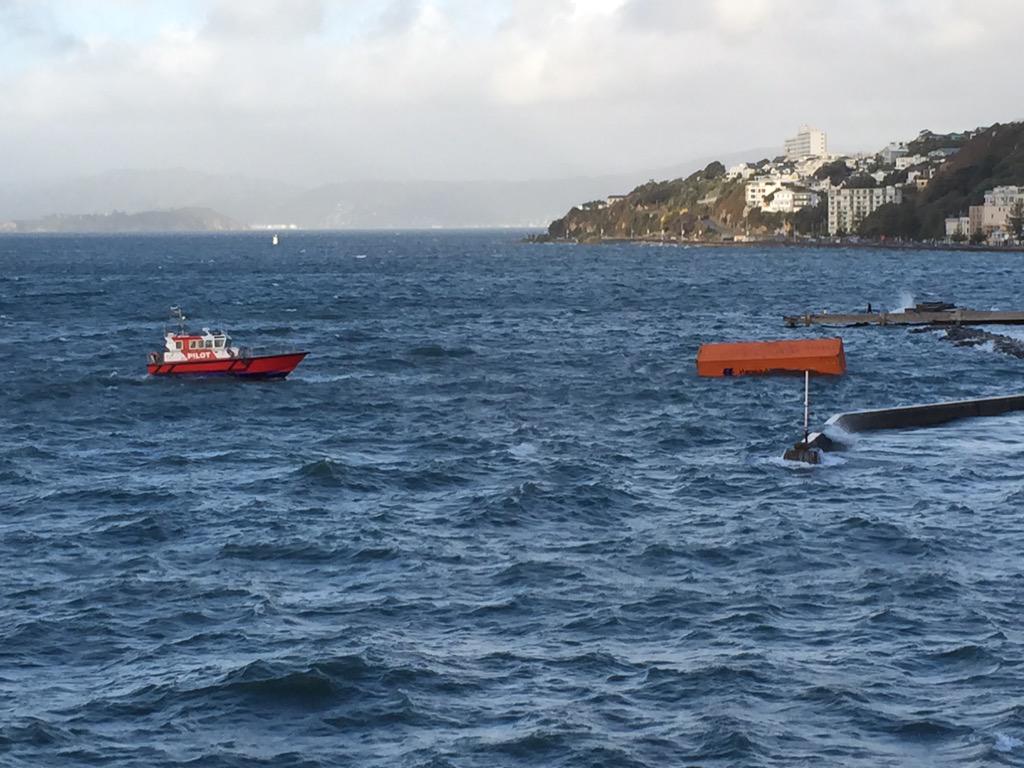 3.