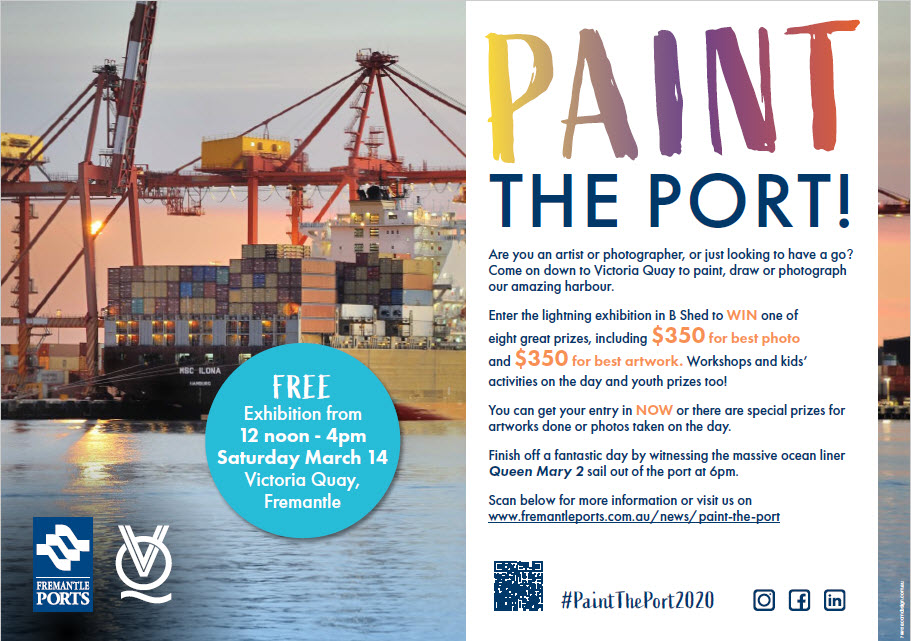 Have you ever wanted to try your hand at painting, drawing or taking a fantastic photo of the port?
Then get on down to Victoria Quay, Fremantle Port for the first Paint the Port Community Day on Saturday 14 March.
Fremantle Ports is proud to announce this fantastic, free event running from noon until 4pm.
Coinciding with the arrival of ocean liner Queen Mary 2, Fremantle Ports is running an art contest and pop-up art gallery celebrating all things maritime, with prizes for photographs, paintings and drawings of Fremantle Port.
For more information on this exciting event head over the Fremantle Ports website.